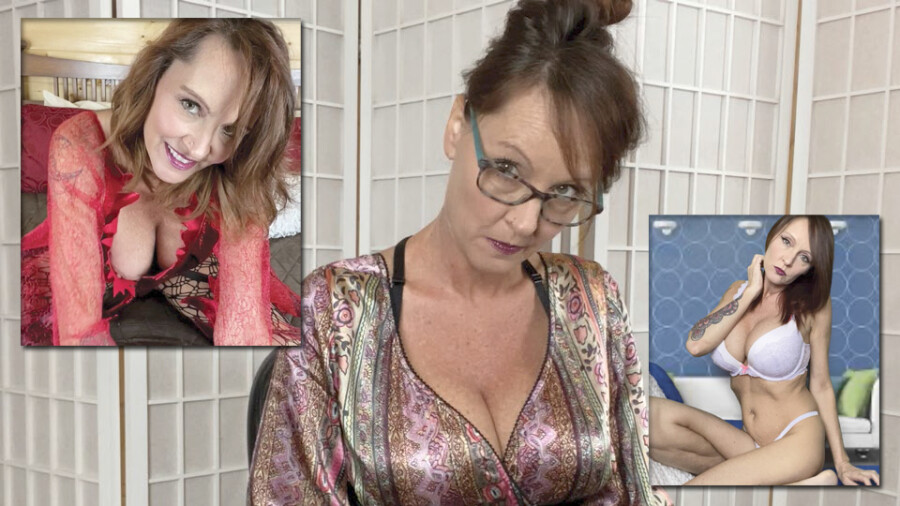 I have been in the adult fetish industry since 2002 and always wondered what I would be doing in my 40s. Automatically, I assumed that my career would be winding down when I hit the "ripe old age" of 30. Who would have expected it to get better with each year? But that seems to be the case!
I am 47 years old and I have found out that you can indeed make a lifelong career in the fetish industry. Working from home on my own schedule is something that I have gotten used to and never plan on changing. I can't imagine having a "boss" trying to tell me what to do, because I have been my own boss for so long.
The fetish world is constantly changing and you have to keep up with what is popular now and accommodate accordingly.
And, 40-plus seems to be an entirely different market. Obviously, this is a pleasant surprise, since I thought I would fizzle out when I hit 30. Younger guys don't seem to pay for fetish content as much as the older men. Who knows, maybe they just have more money to spend on fetish content as they get older? They too are older and have thus learned through the process of elimination. By the time they find me, they know what they don't want. Therefore, the details that they ask for are very precise.
That has allowed me to learn all of the minute details about specific fetishes and I can make sure I incorporate them into my content. Respect and flattery also seems to come much easier. The customers and fans that I work with are very genuine, compassionate and respectful of what they ask for … even though some of it would simply blow your mind!
I have always treated my website as my full-time job and therefore try to keep up with the latest trends. The fetish world is constantly changing and you have to keep up with what is popular now and accommodate accordingly. Year after year, I can see my bottom line increasing and I never stop learning and trying to grow. I have built a repeat customer base and do my very best to answer my DMs and emails. I have honestly come in contact with some of the nicest people I have ever met right here in the fetish world!
A lot of people ask me how I got started in this line of work? I was a single mother with three children at home. Working a "real" job would mean being away from them and paying for daycare. Not much profit would be made. A friend told me about a contest that she had entered online and told me to try it. I gave it a shot and I won! Getting that amount of money (more than I would have made working a 40 hour week) had me hooked. I could wait and do all of my work late at night and be at home with the kids the next day. It was a win-win for me.
Helping others get started in the fetish industry is enjoyable for me. I try to share my own experiences and help them in areas that I had to figure things out for myself. I try to explain to them that their hard work will pay off if they just stick with it. Finding your niche may take a while, but trust me, when you find it you will feel like your hard work has paid off.
I am assuming that I am not the only person in this industry to suffer from burnout at times. I have highs and lows just like anyone else and get discouraged when my sales are lower than the previous month. Sometimes, I feel like sales are just luck of the draw, and we don't have control over what the customer wants. That is when I rely on my customers/fans to let me know what they want to see. My site is run on customer-driven content after all. You didn't think I came up with all of this weird stuff on my own did you?
So, if you happen to be questioning whether to stay or move on, maybe you can have a little peace of mind from my experience? Contrary to popular belief my friend, it is possible to make it after 40.
Buddah is a Clips4Sale content creator who can be found on BuddahsPlayground.com and @BuddahSC2 on Twitter.