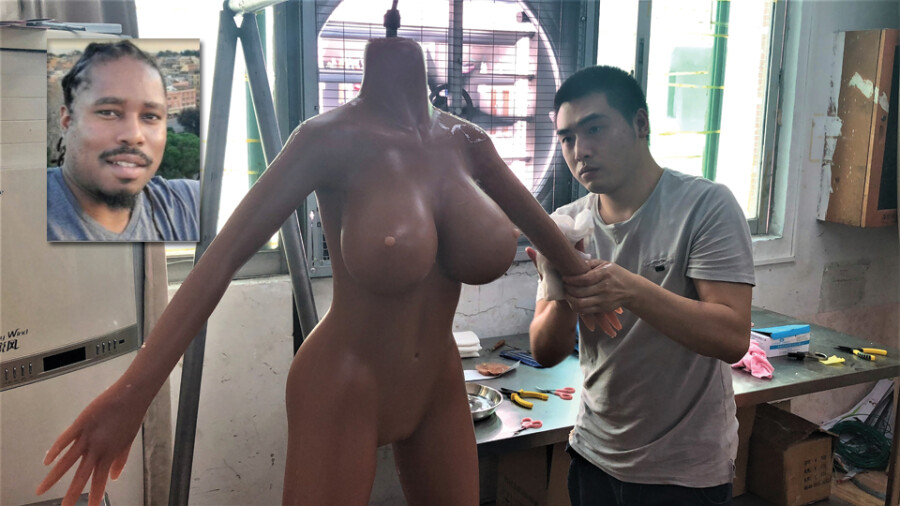 In today's flourishing sex toy market, excitement and enjoyment aren't difficult to find.
When first I started DHH Digital Media and Dukes Dollz and Toys, many people close to me frowned upon my (at the time) new business venture of adult cartoons, comics and curvy sex dolls. Yes, back then, the cartoon genre was out of the norm of what was trending in the adult scene at the time, but it was a personal hobby and passion of mine so if someone else wasn't going to do it, then I decided I'd do it myself.
As of 2020, DukesHardcoreHoneys.com has been going strong for 13 years and various forms of DukesDollz.com have been around for five years, well exceeding any expectations that I had put on myself when starting the two brands. When the country shut down in March, all around me, I helplessly witnessed friends, family, businesses and partners fall victim to the coronavirus and the crash of the American economy as a result of the pandemic. Witnessing this put a huge emotional burden on my family, and I began to feel a sense of uncertainty about how I will manage my family's well-being. One week into the government shutdown, I shockingly began to witness my website members double, then triple week by week. While, personally, I was baffled by this, it was still very welcome.
As several reports have shown, this period of quarantine has encouraged consumers to seek out alternatives for their sexual entertainment; and pleasure products have served as valuable alternatives in these times. Sex dolls in particular can be a source of entertainment, pleasure and companionship — which people at home are in need of as they're encouraged to practice social distancing for the foreseeable future.
All around the world, sex dolls are being appreciated for being the next best thing to a real-life physical sexual experience. As a perfect COVID-19 companion, sex dolls can be enjoyed without another individual in the room — and yet it feels as if there is. Sex dolls, such as the ones offered by my company Dukes Dollz are fully pose-able to hold any sexual position and when they have fully functional orifices for sexual use that feel especially lifelike when lubed up. Sex dolls not only benefit single men, but also couples looking to spice up their sexual experiences have also enjoyed these products. A realistic sex doll can also be an excellent threesome partner. Particularly during the global pandemic when stay-at-home orders are getting in the way of gatherings, couples that are used to going to sex parties or swinger events are having to compromise with at-home activities. Lifelike dolls can provide a safer option for those who want to invite a third person into the bedroom.
Other adult novelties have also been on the rise in popularity as well. With people stuck at home for months, the orders for my series of adult coloring books (Dukes Naughty Coloring Book) have increased as erotic books serve as a great way of passing time combining arts and crafts with naughty adult fun. My series of coloring books, for example, focus on a different niche or fetish in the adult genre.
This experience during this global pandemic has been very bittersweet as my companies were thriving while the economy was imploding. It was then that I was inspired to set my next goal, which was to help those around me. As many companies were shutting down due to the pandemic, Duke's Hardcore Honeys was prepared to not only continue business as usual but to actually expand and grow with no need for human contact.
What this current global pandemic has taught me is that utilizing technology and diversifying your streams of income are very essential to the survival of any business, especially for those in the adult scene during these stressful times. The good news is that there are so many different platforms that can be used to market your brand and to get creative with content creation.
As a 100 percent animation and art website, I have been able to hire models and voice actors, friends and artists as they could perform and help create content from the comfort of their homes. Thanks to smartphones, these collaborators are able to send me their work instantly, and I can pay them instantly. Technology is a very beautiful thing that has allowed me to support those close to me that are in need — and in return, they've helped contribute to the growth of my company.
Duke is an adult artist, animator and owner of DHH Digital Media and Dukes Dolls and Toys, based in New Jersey. Duke initially garnered online attention with his erotic stories depicting curvy women in sexual situations and later began designing curvy sex dolls based on his erotic illustrations, which are sold around the world.