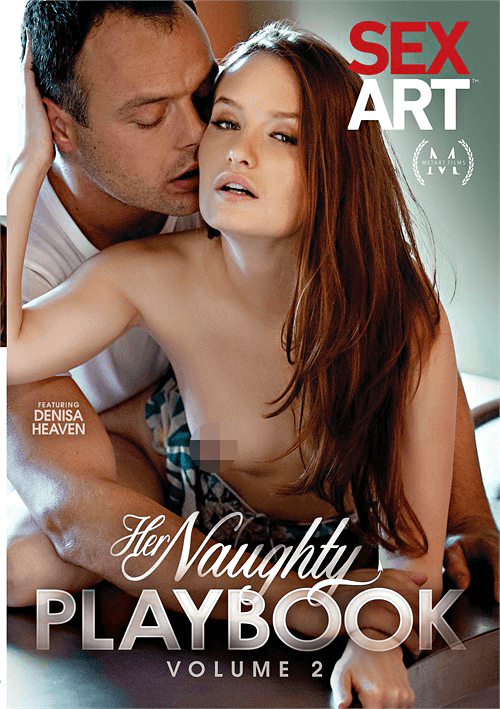 An anthology of scenes from directors Andrej Lupin and Jocelyn Joplin focusing on moments from their films where women take charge of their own desires.
Paula Shy and Daniel G. ("Sweet Fruits"):
This is an edited version of a 2013 short film featuring Paula and her real-life boyfriend Daniel G. It features the couple sharing a fun, yet erotic bath in a fancy jacuzzi, with fresh fruit serving as the tool for Paula's erotic foreplay. There are some very unique angles in this scene (perhaps not for everyone), and the soft sound of the water bubbling might be a little distracting for some, but it's a really beautiful setting, plus Paula and Daniel really feel connected. Paula isn't overly vocal, instead seeming to really focus on how she feels as Daniel worships her body, which makes for a very intimate tone. There's some kinky foot play that feels like something Paula enjoys just as much (or more), as Daniel, and the cowgirl creampie finish is super sexy, particularly the way she slides off his cock and lets him drip out of her onto his stomach. That's intimacy.
Denisa Heaven and Lein Lewis ("Summertime"):
Accompanied by a self-titled song that matches the mood nicely, this edit is from Jocelyn Joplin's 2012 short film. It tells the story of lovers reunited after an extended absence, and the passionate nature of the sex matches the story perfectly. Here, we see Denisa go after Lein aggressively as they share wine and brunch, abruptly climbing across the table and unleashing her pent up desire upon him in a torrent of lust. The wine glass being shattered haphazardly in the wake of Denisa's assault was a great touch and I absolutely love the way she lifts her leg to wrap herself around Lein (multiple times!) desperately. The fact that he can't even wait to properly undress her, instead pressing her against the wall, hiking her dress up and pulling her panties to the side to fuck her, is peak storytelling and incredibly hot. I also love the shot that follows a few moments later when she turns around to kiss him and the camera follows her panties down her legs as she steps out of them. The lifted missionary, the standing missionary on the table, seeing Denisa bent over the table with her leg lifted like a true slut, everything in this scene is awesome.
Blue Angel and Thomas Lee ("Homecoming"):
Another 2013 short film about long-separated lovers reuniting, this scene differs from the previous due to its incorporation of strategically placed, slow motion shots. This is such a powerful tool in filmmaking, and is especially effective for erotic moments. The edit opens with Angel already mounted on Lee, showering him with sensual kisses. My God does she look stunning in those jeans! I wish more performers and directors would call for talent to wear jeans in scenes! Angel is the clear aggressor and Lee follows her lead from start to finish. Even when he mounts her with his pants tugged down just far enough to get his cock inside her (another extremely sexy visual) it is Angel who is in control. She's the one who guides him inside her before he can get his pants all the way off, she holds him on top of her because that's where she wants him, and she doesn't let him change his rhythm until she's reached her release. The dynamic slow motion caps off the scene as the audience gets to linger in the moment of Lee's explosion into Angel's mouth.
Whitney Conroy and Matt Ice ("Emotion"):
This scene is a physical manifestation of sexual passion. There's an unmistakable tenderness between these two that feels like a warm hug next to a crackling fireplace, but it builds slowly into a burning ember of lust that eventually sets the two lovers ablaze. The more that Matt touches Whitney, the more desperate and vigorous his thrusts become, the more wanton Whitney herself becomes (rocking her ass into his pelvis aggressively), the more ravenous their kisses become. It's like once they get a taste for each other, they can't consume one another fast enough. There's a moment where a guttural growl of pleasure slips from Whitney's throat as Matt pushes himself deep inside her pussy from behind that perfectly sums up the mood of the scene. The slow motion technique caps off the action once again (capturing Matt's eruption in full); a fitting end to the encounter.
Mima A. and Matt Ice ("After Sunbathing"):
This anthology concludes with an edit of Andrej Lupin's 2013 short film chronicling the early afternoon sexual exploits of a couple fresh off a relaxing morning. The scene picks up right as the sex starts, with the couple returning to the bedroom and wasting no time devouring each other. Holy cow Mima is great at riding dick! Just watch this woman's hips and abdomen (and her highly expressive face) when she's rocking Matt's socks off. It's pretty incredible. The dirty finish fits right in with the theme of this anthology, that being women taking control during sex and employing their favorite tricks to get themselves and their partners off.
This is a good anthology of Andrej Lupin and Jocelyn Joplin's work for Sex Art. They both have an eye for capturing the beauty of sex, and folks should should really take the time to seek out the full versions of these short films to get the complete experience. I found the excerpt from "Summertime" particularly compelling and look forward to watching that full film. Denisa Heaven and Blue Angel are real standouts and both directors did well to cast those lovely ladies in their projects.