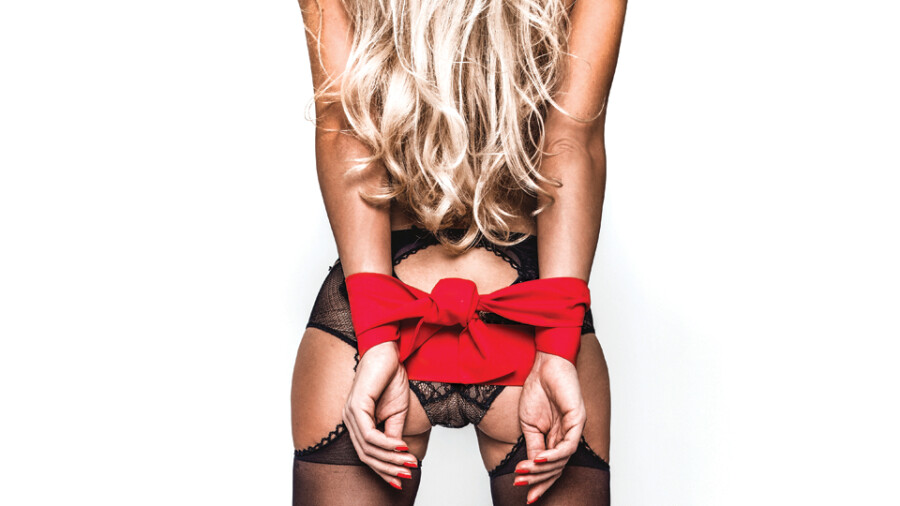 The warm days of summer have slowly faded into autumn, and the pumpkin spice is flowing like wine. While this is a great time to get your latte fix and put the finishing touches on your sexy Halloween costume, you may also want to start thinking about your holiday webcam shows. Yes, it's only October. And yes, it's annoying when people start talking about Christmas before Halloween is even over. It's always good to have a gameplan, however, especially when you're trying to make money as this tumultuous year finally draws to a close.
The holidays are usually a slow time for camming, with many regulars staying offline due to family obligations and holiday gatherings. Some models still choose to work during this quiet period, even if there's less traffic coming in, for a few reasons. Less models tend to be online, which means it's easier to entice the customers who are around into joining you in your room. It's also an excellent time to find those big spenders who'll be alone for the holidays.
Yes, it's only October. And yes, it's annoying when people start talking about Christmas before Halloween is even over.
It's still uncertain if large family gatherings and company parties will happen this year anyway, so there very well could be more people online just waiting to spend their holiday bonuses on a sexy private show or two. Here are some tips to help you prepare for whatever the 2020 holiday season will bring.
Get Decked Out
Going all out with festive decorations and outfits can be fun, especially if you're super into the holidays. Make yourself a sexy "ugly" sweater that hugs your body in all the right places, hang some sexy stockings by the fire and cue up a sultry sing-along to "Santa Baby"as you encourage fans to check things off your Amazon Wishlist. If you're not into decking the halls and just the thought of Christmas carols is enough to make you nauseous, try some fun alternatives. Last year, one model who is an avid "Seinfeld" fan, hosted a Festivus celebration in her room that was an unexpected hit with her visitors. She even found a few new admirers who became paying customers.
'Tis the Season for Sexy Games
Get your fans to engage with fun holiday activities that keep the energy flowing in your room. Nothing gets people to open up their wallets like sexy models and a good dose of holiday cheer, so make the most of it. Here are a few ideas you can try:
Holiday Game Wheel: If you have a game wheel, make it a little more festive with holiday actions like Candy Cane BJ, Unwrap My Box, Touch My Elf, etc. If you plan on working over Thanksgiving, try a "Spanksgiving" game and put some BDSM-related things on your wheel.
Holiday Dirty Dice: You can find some holiday-themed dirty dice to make tipping chat a little more interesting. Have members tip you a certain amount per roll, then perform the act it lands on (NoLimitNovelties.com has a set for just $7).
12 Days of Christmas: Plan a different theme during the 12 days leading up to Christmas, and be sure to advertise to all your loyal members and social media followers, so they have another reason to log in and see you every day. You can tailor these themes according to what your fans like, whether it's special outfits, games or content giveaways.
Holiday Drinking Game: Set a festive word of the day during the holiday season and take a shot every time you let it slip during free chat. If you don't drink or prefer not to during a show, you can always substitute sparkling apple cider or use water instead of vodka.
'Sleigh' Your Platform's Holiday Contests
Most platforms offer special holiday model contests, so take advantage if you want to stuff your stockings with some quick extra cash. Some contests require you to show your holiday cheer somehow, either with room décor or a sexy costume. Still, some are as simple as broadcasting during a specific period or collecting holiday-themed virtual gifts from your members.
All I Want for Christmas is Content
Show off your personality with some fun holiday photo sets and videos. It may seem like a lot of work for something you can only use for a few weeks, but many models and studios re-use the same content year-after-year, so it's an excellent time investment. You don't have to design an expensive set or hire a professional photographer, either. A few simple items found at a discount store and an iPhone can work wonders with a little creativity. Some prevalent themes are "Sexy Santa," "Naughty Elf" and "Winter Wonderland" if you want to go the non-denominational route.
Spruce Up Your Wish List
Don't forget to freshen up your Amazon Wishlist, so fans know how to spoil you with holiday goodies. Tips are always great, but many loyal members feel it's more personal to surprise their favorite cam cutie with a tangible gift. Don't forget to add things you need to take your shows to the next level, such as good lighting, microphones and camera equipment.
Until next time, be good to yourselves and have a fabulous October!
Jackie Backman is the Content Manager for Cams.com. She has been working in the industry for over 13 years and specializes in copywriting, beauty and social media management. Follow Jackie on Instagram at @beautychaoticofficial.