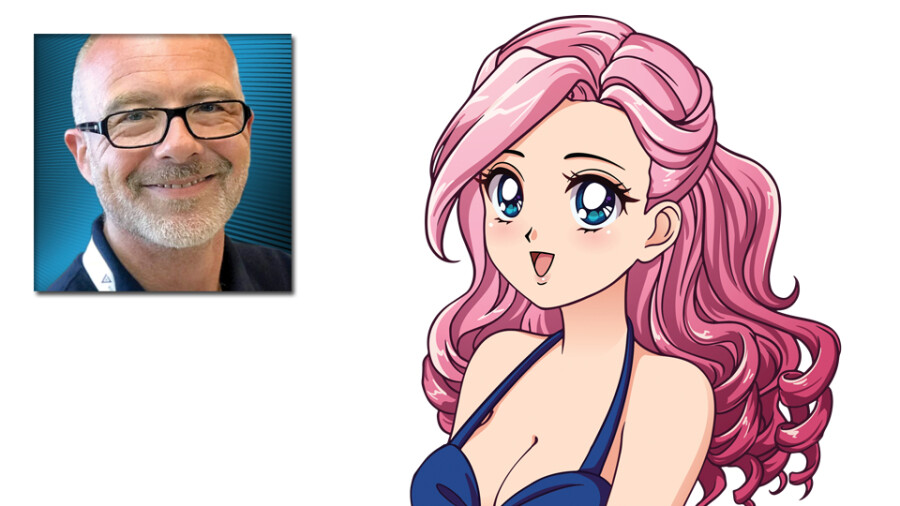 Advertisers are always looking for new traffic sources to convert their offers. Manga and anime websites are a great source of traffic even for adult offers, but targeting to this mainstream audience requires a different creative thought process, along with adhering to certain restrictions.
So, why are manga and anime audiences a good traffic source?
This category is a global phenomenon; it is a hugely popular content genre. You might think it is restricted to Asian audiences like Japan, China, Thailand, Vietnam, etc., but no, it is also massively popular in English speaking geos like the U.S., U.K., Canada, Australia and Spanish-speaking audiences in Spain and across LATAM.
This is because manga/anime is illustration-based and it is simply a matter of translating the text and changing the layout for Western reading. This has enabled the category to be exported to a global audience who consume it on mobile, tablet and desktop.
According to SimilarWeb, demographics for manga/anime consumers are 75% male and 25% female. Age distribution is 18-24 (32.45%), 25-34 (41.52%), 35-44 (14%), 45-54 (6.57%) and 55+ (5.19%). This huge, young Gen Z and millennial audience is ripe to be targeted by adult advertisers. What products and offers work well? Games, casino, entertainment (VoD/music), dating, generate income/crypto, ecommerce and utilities do.
Because this is a mainstream audience, advertisers have to bear in mind that only SFW ad creatives and landing pages will be accepted on publisher sites typically. In order to stop manga/anime publishers blocking your campaigns, here is a checklist you will need to follow for both ad creatives and landing pages: no visible nudity and no pornographic wording.
Some publisher sites accept what is called "sexy" content, which means you can use: provocative poses, images of breasts, small bikinis, etc., dating products clearly oriented to sexual encounters and provocative wording. However, this would be on a case by case basis depending on the publisher.
But don't let any of this put you off! This is a highly digital-savvy audience who are very open to purchasing digital products as well as engaging in ecommerce. You just need a different mindset.
Tips for Converting Manga and Anime Audiences
Adapt your creatives to the look of this category: Manga and cartoon-looking images normally have better CTR rate than generic ones. However, you don't need to stick to the manga style itself; try others that make the ads really stand out against the rest of the content on a publisher's website.
Think about the type of person you are targeting: The largest age range is 18-35 years old. This is a sophisticated, young user who appreciates art, fantasy and storytelling. Use your creative and call to action to tell a story or intrigue the user to want to know more. Animated banners or video ad formats are a great way to get clicks, because you can create a story better with those formats.
Get familiar with manga/anime site structures: Manga sites offer lots of episodes of different genres of content: adventure, drama, sport, ecchi, romance, etc. Each user can go through many pages reading multiple chapters of a particular story. Because of the large range of content, you can target the user with contextual targeting of your ads. Manga sites normally have static content, so try dynamic ads or video banners and in-stream video formats to make your product stand out. Anime sites are similar to YouTube-style sites filled with video content, so the pages viewed by the user will not be as high as manga, but the user stays longer on each page, which is where you can engage them with in-stream and in video banner ads.
Ad formats: The most common ad formats available for manga/anime websites are banners, native, video, pop-unders and full-page interstitial. For your ad texts and landing pages, use the language of the country or region you are targeting; some ad networks such as ExoClick allow you to use dynamic keyword tokens within native advertising to automatically translate your texts to specific languages and regional options to insert local cities, which is great for dating offers.
Target individual genre sections of the website that match your offer: Use keyword targeting to accurately reach users you want to convert; for example, you could target romance manga/anime stories with dating offers, or action genres with games, etc. So check out the content genres each website has.
Adult offers to try: Manga and anime traffic works particularly well for adult games, dating, nutra and gambling. Dating has seen a massive increase in traffic due to the pandemic as end users look to make connections online for flirting and chatting … and Christmas is around the corner, which is an ideal time to target this audience with your game products. Just remember to keep your creatives SFW. For keyword targeting for adult offers, try "ecchi" (erotic but not explicit), "seinen" (manga intended for adult men), "josei" (manga intended for adult women), "adult" or "mature" to target the website's audience interested in these genres.
Rotate your creatives: These users go back to the same sites time and time again to get new episodes of manga/anime stories that they are following. So make sure that you use different creatives to prevent "banner blindness."
Landing page creatives: For a better conversion rate, ensure that your pre-lander/landing page is designed in a manga cartoon style; for example, for a dating offer, you could pitch it as the dating site for manga lovers and use a manga style story on how two manga fans met online using your site.
Giles Hirst is Head of Communication at ad network ExoClick and presenter of ad tech news show The Additive.