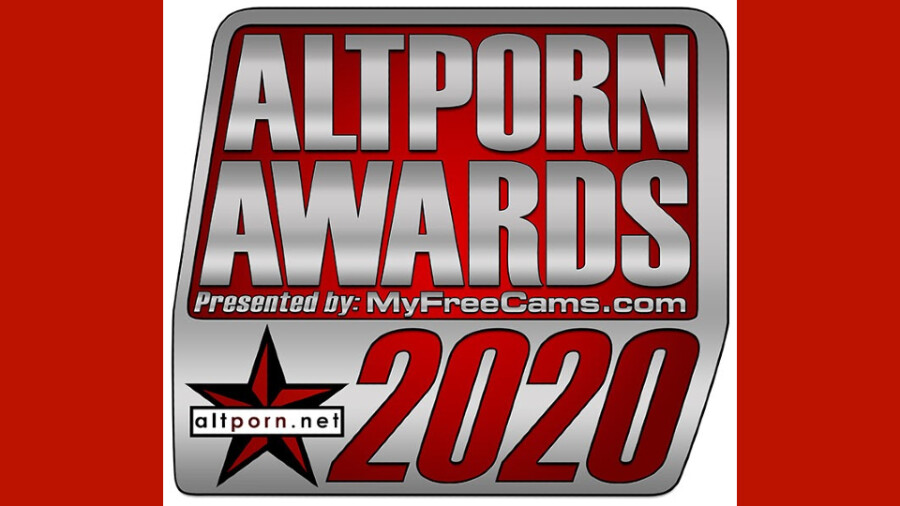 LOS ANGELES — Winners of the 2020 AltPorn Awards, presented by MyFreeCams, were announced December 30 during a virtual ceremony hosted by Jeffrey Damnit.
Malice McMunn served as trophy girl, while April Flores hosted the virtual red carpet.
The awards, along with AltStar Magazine, are produced by AltPorn.net and highlight alt.porn, counterculture, subculture, punk, goth, emo, tattooed and "creatively offbeat smut."
A list of winners follows:
Best Alt Magazine
UV UltraViolet Magazine (Proteus Publicationz)
Best Alt Visual Arts Book of the Year
"Ultra Happy Alarm" (Blue Blood Books)
Best AltPorn Membership Site
SweetFemdom.com
Best Free AltPorn Site (That Isn't AltPorn.net)
InkedAngels.com
Best Solo AltPorn Membership Site
PegHim.com
Best Webcam Site
MyFreeCams
Best Cam Creativity
lilravenfoxx
Best Cam Girl of the Year
PieAllTheTime
Best Cosplay Cam
CaitieRage
Best 420 Cam
Strawberrrri1
Best Gothic Cam
MercyMorg
Best Modified Cam Girl
Kota_Morgue
Best Punk Cam
Aphia DeMieux
Best Rave Cam
PrincessMao
Best Cosplay Clip Artist
Sia Siberia
Best Clip Artist of the Year
Purple Bitch
Best Inked Clip Artist
Anuskatzz
Best Feature AltPorn Video
"TransNasty," Evil Angel (d. Lena Moon)
Best Gonzo AltPorn Video
"Perversion and Punishment 15," Severe Sex Films (d. Aiden Starr)
Best Alternative Erotica Photographer
Ellen Stagg
Best Punk Shoot
"Twiggy Ruins the Loveseat" (GothicSluts)
Best Rave Shoot
"Kenzie Reeves" (LadyGonzo)
Best Female Performer of the Year
Lena Moon
Best Male Performer of the Year
Small Hands
Best Modern Burlesque
Masuimi Max
Best Butt Toy
Sigmaloid (Mr. Hankey's Toys)
Best Sex Toy
Orochi (Bad Dragon)
Best Tech Toy
Motorbunny Buck (Motorbunny)
Fan-Favorite Awards
Fan-Favorite Cam Girl of the Year
Elouise Please
Fan-Favorite Cosplay Cam
Maitland Ward
Fan-Favorite 420 Cam
Cubbixoxo
Fan-Favorite Gothic Cam
L's Queen Ryuga Hideki
Fan-Favorite Inked Clip Artist
Reislin
Fan-Favorite Feature AltPorn Video
"Future Darkly: The Complete 2nd Season," Pure Taboo (d. Craven Moorehead, Bree Mills)
Fan-Favorite Gonzo AltPorn Video
"Very Adult Wednesday Addams 3," Burning Angel (d. Joanna Angel)
Fan-Favorite Female Performer of the Year
Romi Rain
Fan-Favorite Male Performer of the Year
Drake ManOWar
Fan-Favorite Modern Burlesque
Dani Divine
Fan-Favorite Rave Shoot
"Flower Devil: Daizy Cooper" (BarelyEvil)
Fan-Favorite Sex Toy
The Rapture (Xenocat Artifacts)
The live webcast of the 2020 AltPorn Awards, including the virtual red carpet, can be found on YouTube.
Visit AltPorn.net for additional details; follow the show on Twitter and AltStar Magazine on Instagram.