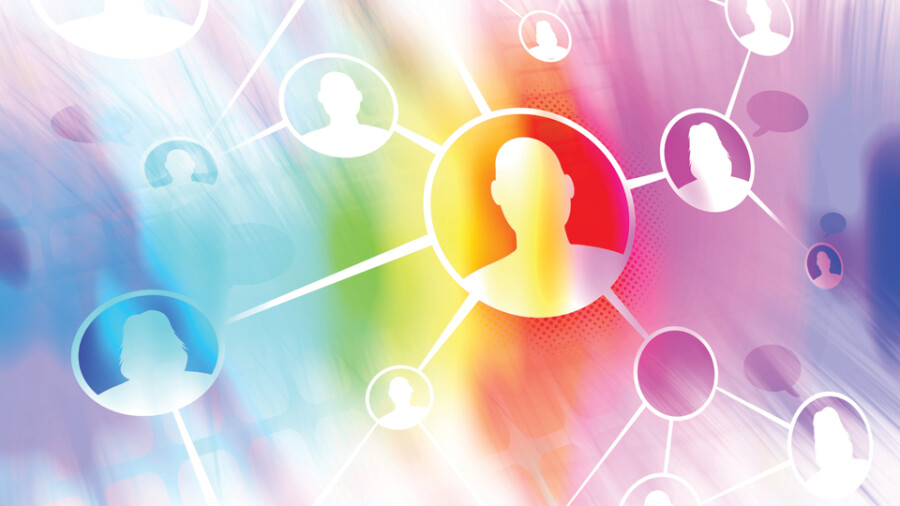 I bet you are wondering how to earn more cash from camming, aren't you? One of the things I love the most about our industry, is that it always has something on the come up. From new ways of making money to more groundbreaking forms of entertainment, and everything in between. However, I noticed that there's an essential road to passive income that is not spoken about enough, and I feel the duty to shed some light on it.
The name "referral marketing" doesn't sound attractive enough to keep most people reading. But what if we call it "make money from bringing fans to your streaming platform" instead? Now we're talking.
Most cam sites have their own model referral programs, which usually work through referral links that you share with your friends or acquaintances to turn them into referred users.
Cam sites take charge of delivering the traffic to your doorstep. However, as a brand — yes, honey, better start believing that you are a brand, a dream brand! – it is also your job to get the word out about your model room. This way, you can give yourself more exposure to potential customers. If you need a more significant incentive than that, I'm here to tell you about referral programs, which help you earn extra cash to recruit your own audience.
Most cam sites have their own model referral programs, which usually work through referral links that you share with your friends or acquaintances to turn them into referred users. In exchange, you are rewarded monetarily for the referral.
One of my all-time favorite referral programs is Stripchat's because it allows you to have an ongoing passive income from every referred user. Each time one of them spends tokens on your model account, an extra 20% is added to your earnings from their payment, so it's like having commissions for life as long as they keep the spending rolling.
Find out about your platform's referral program, how it works and start proactively spreading the word, aka referral link.
What's Next?
Your safest bet is to start off forwarding your link to friends you know in an email or message. But where can you find a larger pool of ready and willing participants? You already know the answer: Twitter, Snapchat, Facebook … I say it's time to up your social media game.
Your last name doesn't have to be Kardashian to be an ambassador on Instagram. Sharing your link on your social media networks is the best way to reach out to as many people as possible through word of mouth (just be sure to follow the TOS of more restrictive sites like Instagram). Referral programs and social media certainly make for a happy twosome.
You don't want to come across as a spammer, though, so remember to sugar-coat your posts. Use eye-catching call-to-actions and catchphrases like "I have something exceptional and hot for you at [insert-referral-link]." Add that personal touch so that it makes it easier to trust.
On top of this, you should consider if your platform is playing ball with you by giving you more options to generate passive income. You can build your double-winning strategy around it by getting extra cash from your referred users, as well as selling more of your content to them. For instance, you can promote a platform's paid subscription service for users that delivers you some passive income monthly in exchange for perks you provide to them. It's an excellent way not only to build revenue for yourself, but also to build strong and stable user loyalty.
So now you know. Referral marketing is the perfect way to monetize new members. Don't say I didn't warn you when referral money starts popping into your checking account.
Eva is a passionate insider with industry experience whose mission is to pave the way for performers to make money on their own terms. When she's not writing a blog post, poking around online or networking, she is practicing yoga or doing Netflix marathons. She's addicted to coffee, which is what keeps her going through the day. Contact her at eva@stripchat.com.