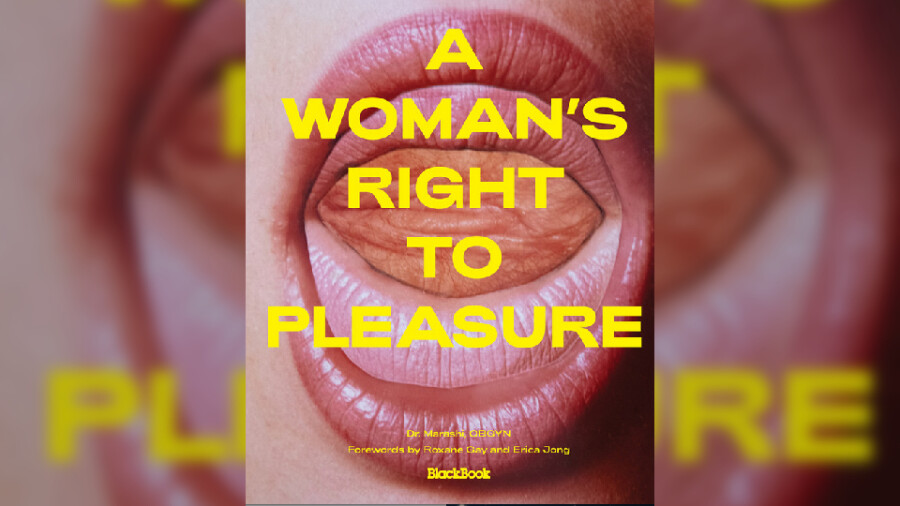 NEW YORK — BlackBook Publishing, Dr. Amir Marashi and LELO, have announced the release of "A Woman's Right to Pleasure" — a 270-page large-format coffee table art book featuring more than 60 noteworthy female-identifying artists, writers and creative thinkers of the last century as they explore the idea of pleasure and empowerment.
The works by Georgia O'Keeffe, Louise Bourgeois, Judy Chicago, Tracey Emin and Jenny Holzer run alongside contributions from photographers like Cindy Sherman, Carrie Mae Weems, Marilyn Minter and Nan Goldin, as well as talent including Mickalene Thomas, Martine Gutierrez, Harley Weir and Nina Chanel Abney, plus an coloring book by RIP Bambi. With forewords by New York Times bestselling authors Erica Jong and Roxane Gay, and original essays and texts by Stoya, Erika Lust, Pussy Riot and the late cult author, Kathy Acker, among others.
Through artwork and essays, "A Woman's Right to Pleasure" is described as presenting an unapologetic look at female pleasure — direct from the bold and brave women who contribute to the dialogues through their work.
BlackBook says it worked with Dr. Marashi on this project because of his lifelong dedication to women through his practice. The company also partnered with LELO due to their aligning ethos that sees female pleasure as a human right that should be celebrated. BlackBook credits LELO as serving as a guiding and influential force in the sex toy industry for over a decade.
"When it comes to human sexuality, there is no room for division or shame, only pleasure," LELO Global Brand Manager Sara Kranj?ec Juki? said. "This has been a guiding principle of our company since its founding, and we are so honored to further support this mission via 'A Woman's Right to Pleasure.'"
The book is set for release August 20 with global distribution through ACC Art Books, also available via Amazon, BlackBookPresents.com, LELO.com and AWomansRightToPleasure.com.
Through a partnership with Artsy.net, BlackBook and LELO will host an online exhibition and auction, with 10 percent of proceeds going to Girls Inc., an organization dedicated to raising a strong generation of women. BlackBook and LELO will also host online panel discussions and artist conversations featuring the contributors on AWomansRightToPleasure.com, which will serve as a home for exclusive content from the book, alongside stories from other voices about sexuality and feminist art, as well as a space with information about new releases and products from LELO.
A Woman's Right to Pleasure will also be launching a podcast in which the artists, writers and other important female voices, will come together to discuss themes of pleasure, equality and empowerment.
"A Woman's Right to Pleasure" was curated exclusively by BlackBook and will be published by BlackBook Publishing in partnership with LELO.