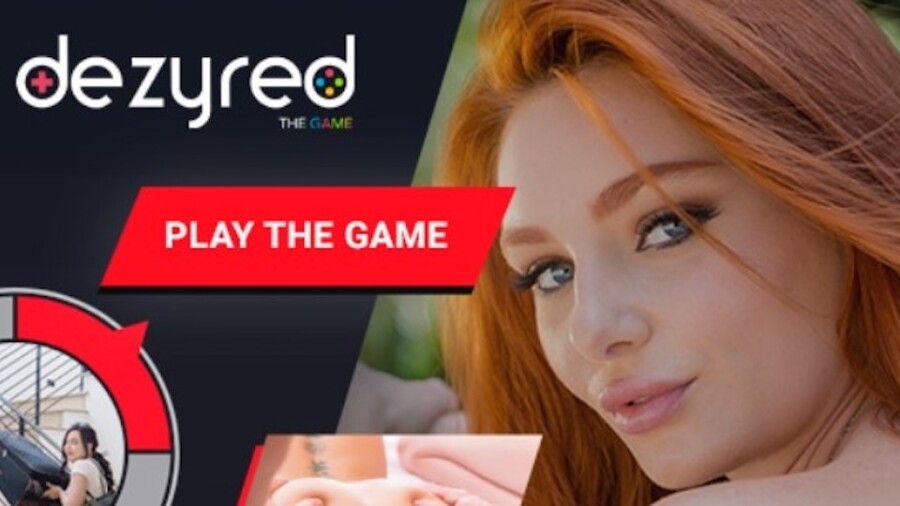 LOS ANGELES — VR Bangers has announced the release of "Dezyred," described by the company as "the first-ever interactive VR porn game in 8K ultra-HD."
"Dezyred," according to a rep, features "the hottest professional VR adult models in the industry in several interactive stories with many different sex scenes and dozens of play hours," including Lacy Lennon, Whitney Wright, Morgan Lee, Katy Jane, Angela White, Kyler Quinn and Cecilia Lion.
The game is available on leading VR systems like Oculus Rift/Rift S, Oculus Quest/Quest2, HTC Vive and Windows Mixed Reality, and will soon be supported for VR headsets like Oculus Go, Gear VR and Daydream, as well as Android and iOS phones.
"Dezyred" has been released for free alongside its first playable story, "Double Trouble," with two more stories forthcoming soon.
"Double Trouble" is an interactive game with Wright and Lennon.
"You are going to spend your weekend together with both," the rep explained. "Lacy will become your stepsister, while Whitney is her BFF who will be staying at your house over the weekend."
"It is up to you to experience them both or choose just one of them — or maybe be left with nothing if your choices aren't good enough to entice them," the rep added.
The game has multiple endings. "Only the most determined players will be able to uncover them all and reach the biggest prize," said the rep.
The second story, "Womanizer Chronicles," starring White, Lion, Jayne, Quinn and Lee is forthcoming, followed by "Sorority Hookup" starring "nine starlets and three MILFs."
To celebrate the game's launch, all new members will receive 600 free coins; additional coins can be purchased inside the game.
VR Bangers CEO Daniel Abramovich explained the company "has been thinking about something like 'Dezyred' for a while now, and I am happy that we have finally made it."
"I am proud that our VR porn scenes are becoming more and more interactive and realistic and I am sure that we are heading in the right direction," Abramovich added. "I can promise that we are not stopping there, and we will keep on pushing the limits of the technology we have to meet all of our viewers' sexual fantasies in the future."
To start playing "Dezyred," click here.
For more about VR Bangers, follow them on Twitter.