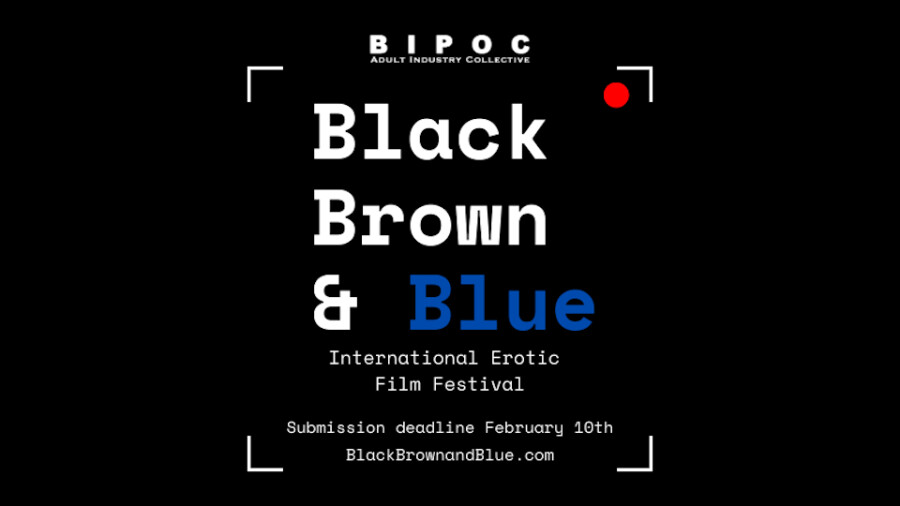 LOS ANGELES — The Black, Indigenous and People of Color Adult Industry Collective (BIPOC-AIC) is accepting submissions for its inaugural film festival, "Black, Brown & Blue," celebrating "representations of Black, Indigenous, and people of color on the blue screen."
The deadline for submissions is February 10, at 9 p.m. (PST).
The virtual film festival aims "to center and elevate the artistic vision, experiences and voices of people of color and their relationships with eroticism and sexuality," said a rep.
"All submissions should center BIPOC individuals, including those involved in pre- and post-production," said the rep.
BIPOC-AIC encourages all self-identifying people of color to submit content, regardless of the filmmaker's geographic location, native language, culture, gender identity, sexuality, age, body type, ability or neurodiversity. The festival seeks creators in North America as well as those in Africa, the Middle East, Asia, South America, the Caribbean, Central America and Europe.
"The goal is to create the most diverse and inclusive amount of erotic storytelling possible in a safe, secure and welcoming independent digital space," the rep added.
"Submissions can include any range of erotic poetry, striptease, masturbation, nudity, hardcore sex, kink, fetish, POV, or whatever creators find sexy, erotic and fulfilling," the rep continued. "All submissions must include a model release, 2257 and IDs for all participants."
Projects submitted should be a minimum of 10 minutes and a max of 30 minutes. Additional submission specs can be found on the festival website.
Forms are available on the festival website for those in need.
"Black, Brown & Blue," the rep said, "promises the diaspora a safe, inclusive space to showcase representations of sex, love, relationships and play among BIPOC and QTPOC without limiting creators to harmful, racial, sexual stereotypes."
"Black, Brown & Blue" will conclude with a classic adult feature presentation and live Q&A with veteran performer Jeannie Pepper. Immediately after the screening, the festival winners will be announced with the first and second places in each category receiving cash prizes.
Festival producer Tiana "Glittersaurus" Rex explained that "erotica and sexual self-expression of marginalized people are fundamentally policed around the world. We want to honor the past, present, and future of the erotic arts and their content creators."
Recently, in collaboration with production partners Domme Kat and Lola Jean, Rex produced the two-day "Sex Work Survival Guide" — sponsored by Pornhub — offering advice on safety and security, production and content creation, marketing and branding, laws and legislation and community.
For more information, visit the "Black, Brown & Blue" website and follow BIPOC-AIC on Twitter.